First School
Early Years Foundation Stage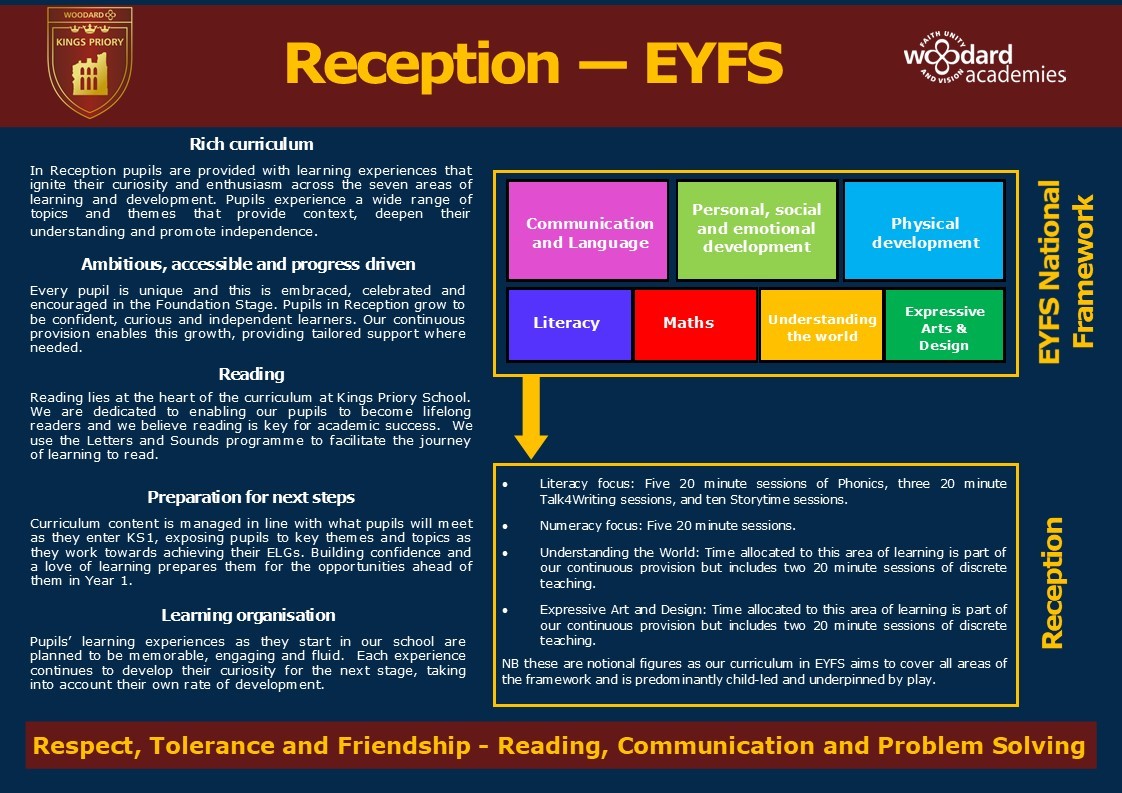 In the Foundation Stage Unit, children have the opportunity to learn through play and practical activities, with free-flow access to four distinct areas.
We follow the Early Years Statutory Framework, published in September 2020.
Fundamentally it is a play-based curriculum, following a child-initiated structure, where the children learn through direct experience, investigation, exploration and play.
Key Stage 1 - Years 1 and 2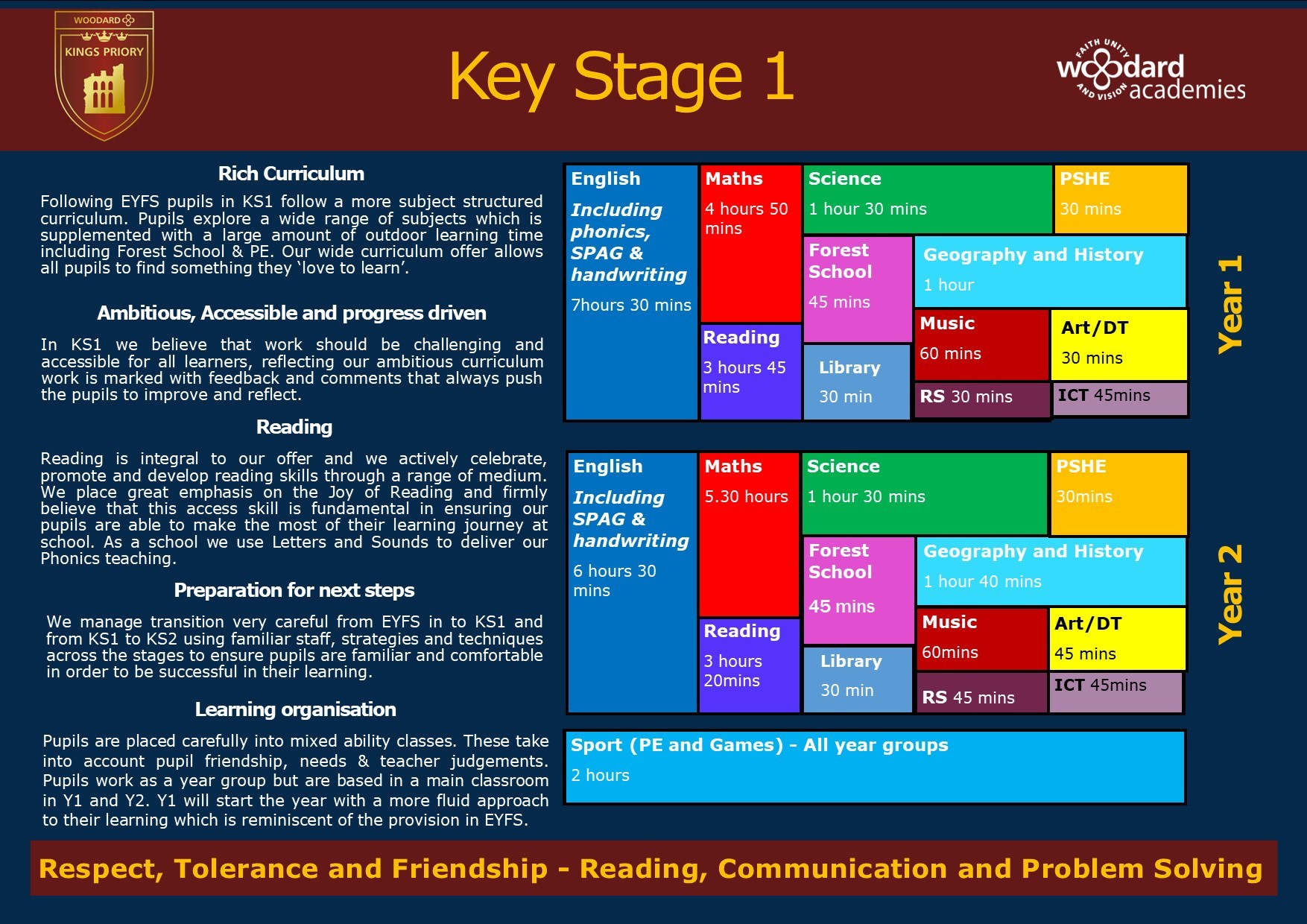 Here at Kings Priory First School, we pride ourselves on our wide and varied curriculum.
Pupils are supported to meet and exceed age-related expectations through a range of means these include a Mastery Maths approach to our mathematics delivery, schemes and programmes such as Talk for Writing and Penpals.
Pupils from Reception to Year 4 follow the letters and sounds framework for phonics delivery. Supported by Phonics Play (2021-22)
Lower Key Stage 2 -Years 3 and 4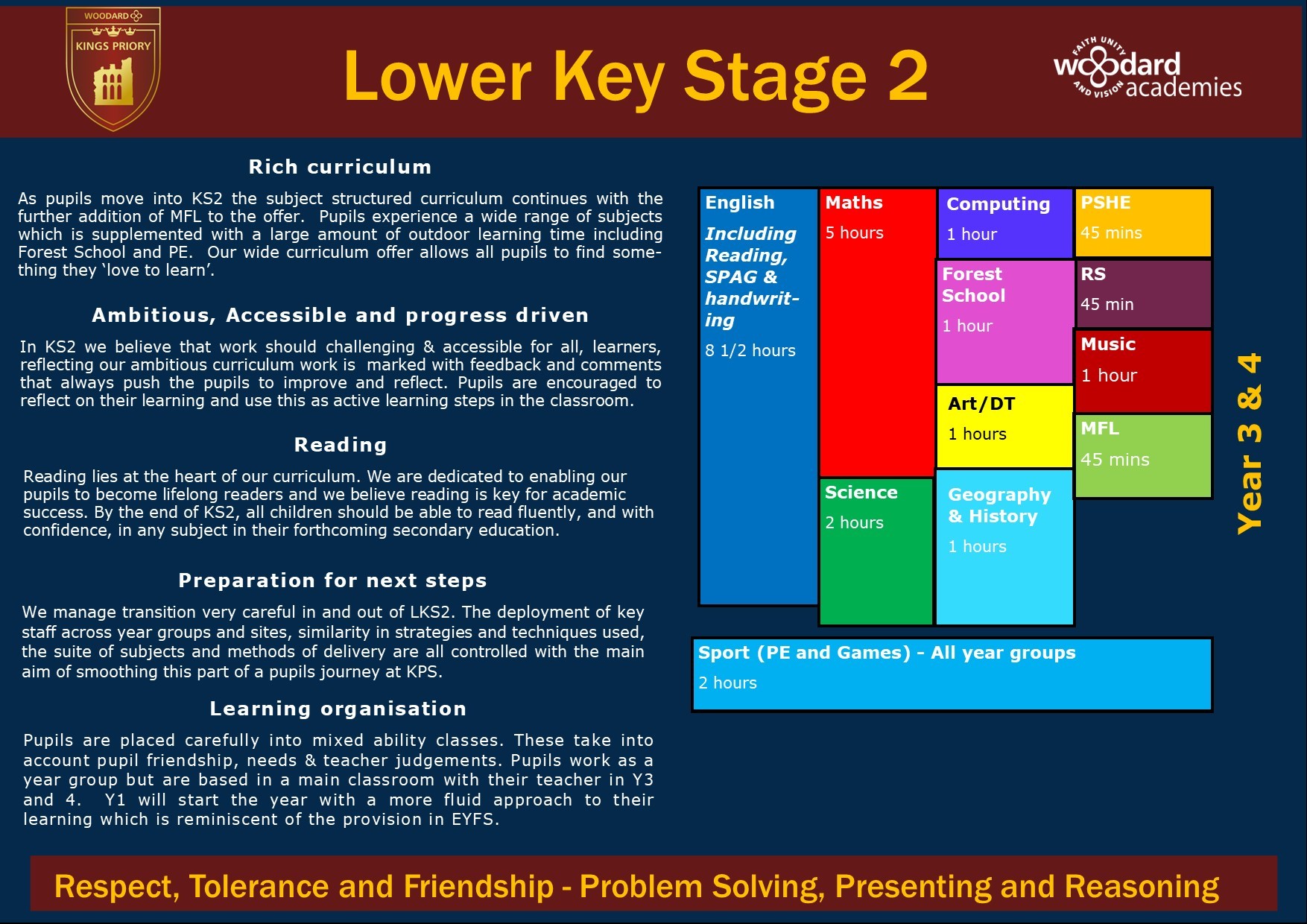 Parent Information
This is currently being updated.