Senior School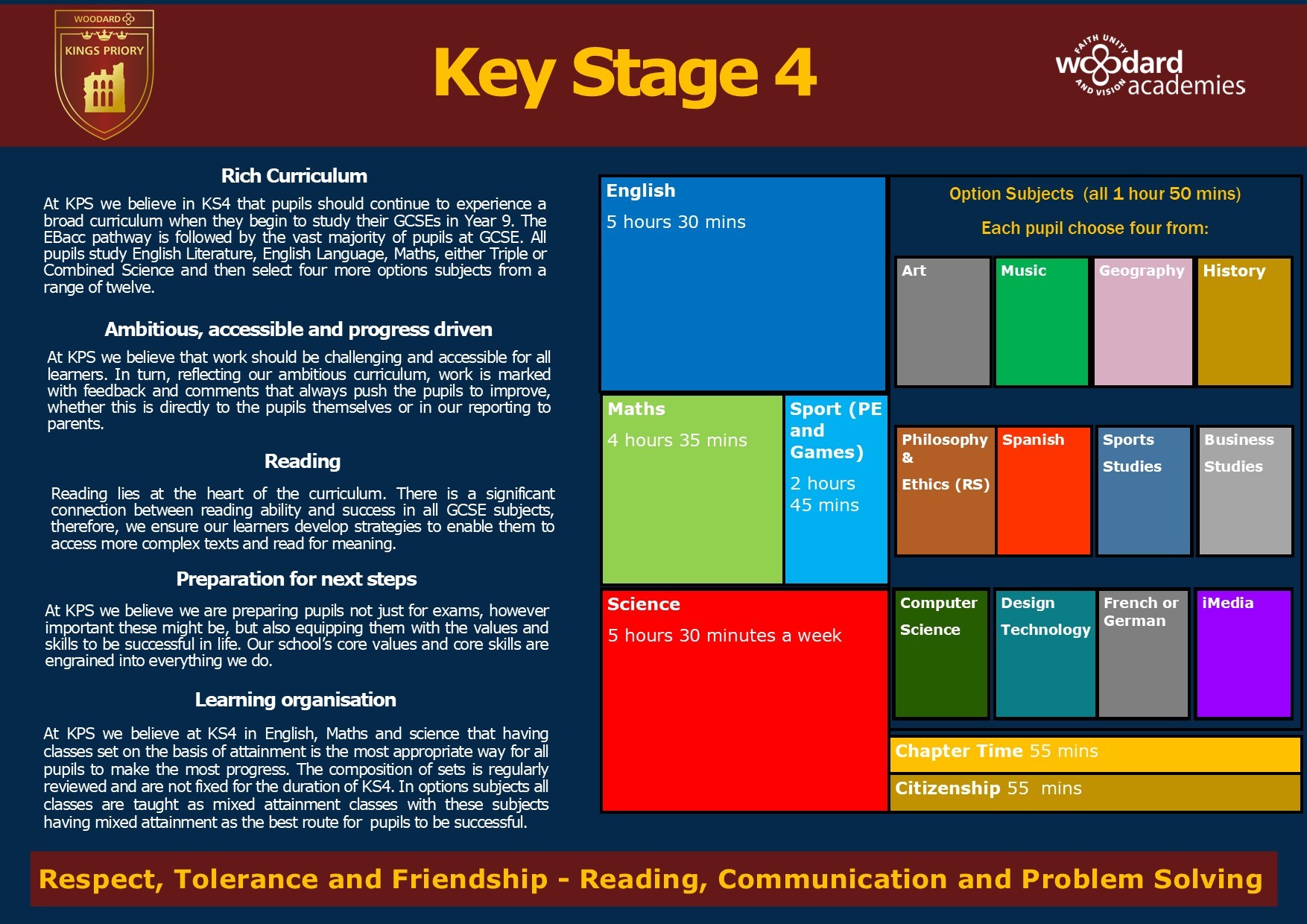 Year 8 GCSE Options Information
During the Spring term at Kings Priory School the focus for Year 8 turns to that of GCSE options.
On this page you will find the details of our GCSE curriculum and the process in which pupils will need to discuss and decide on which subjects they wish to follow at GCSE.
This step marks the end of Middle School and the progression into the Senior School. It is naturally a rite of passage for the pupils and should be taken sensibly and carefully with a focus on what they want to study up and past GCSE also.
We offer an academic curriculum in the Senior School with a focus on breadth of opportunity of study. With this in mind our pupils are expected, unless we identify an alternative pathway, study:
Maths
English
Science
1 Humanity subject
1 MFL subject
2 Option free choices (this can include an additional language and/or humanity subject)
At the bottom of this page you will find a number of video links along with the GCSE Options brochure for this year. Please use these to help with decisions being made about subjects. In addition, there will be a Year 8 Parents Evening where these choices could form the basis of your discussions and is a further opportunity to ask questions.
Key dates:
Options work completed with pupils during January utilising Chapter time and tutor times
Year 8 Parents/Information Evening – Late January
Deadline for OPTIONS forms – February
Dates are specific and will be shared with parents for the relevant year.

Year 8 Option Choices Intro Video
Y8 Options – Decision Making Video from NT Connexions
English Language and Literature - GCSE
Modern Foreign Languages (MFL) - GCSE
Sixth Form
Moving into Sixth Form students are required to obtain the entry requirement for the subjects they have opted for. Details can be found in the Sixth Form area of the website. The entry requirements show our commitment to our Sixth Form being an academic establishment, where high standards are expected from all our students.

Most students will follow three A Level subjects in Sixth Form, although there are exceptions to this.

We will be happy to discuss this on a case by case basis with students and parents, should they so wish. For more information on the Sixth Form curriculum click here: