Welcome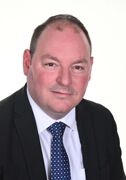 Every visitor to Kings Priory School tells me that the first thing they notice as you step onto either site is the warmth, energy and positivity of both staff and pupils, whether they are 4 or 18 years old. That is because we try our very best to foster relationships marked by kindness, tolerance and respect. With these values underlying what we do together, pupils are encouraged and empowered to be ambitious and creative, exploring their learning in real depth and pushing themselves to unlock their full potential to excel in a wide variety of pursuits.
The result of a merger between a thriving independent school and an outstanding community primary school, Kings Priory School is an inclusive, non-fee paying academy with excellent teachers, a family environment, motivated pupils and a commitment to educating the whole child, both in and outside of the classroom.
The School operates across neighbouring sites in the centre of the attractive coastal village of Tynemouth with short commuting links into Newcastle upon Tyne. The school is close to the ancient Priory, the mouth of the River Tyne and the beach. This historical and picturesque setting provides a stimulating learning opportunity for all of our pupils.
We do not just teach subjects, we nurture the whole individual – mind, body and spirit. Classroom learning is marked by as much attention to how you learn as what you learn, recognising that for pupils to enter the next stage of their lives, they need to learn habits of mind that sustain their curiosity, build their skills in reasoning, problem solving and presentation. As well as holding onto the strengths of an ambitious curriculum that draws out the best possible standards across a wide range of traditional subjects, we also hope to embrace the modern world as it is now.
As a result of the above, Kings Priory School is the top performing school in North Tyneside at Key Stage 4; pupils achieve exceptional outcomes which are well above national averages. Between 2018-2022 pupils achieved 94-98% 4+ in English and 89-97% 4+ in Mathematics. We are also very proud of the outcomes pupils achieve in the Sixth Form, where, between 2018-2022, the average grade was a B and many pupils went to read their chosen subjects at Russell Group universities. Kings Priory School was also named best Secondary School in the North East 2020.
Kings Priory School is part of Woodard Academies Trust multi-academy sponsor whose aim is to be a provider of world class education, transforming lives within and across communities. Our Christian faith helps to make our school a thoughtful community and we are welcoming, positive and open to students and staff of all faiths and none.
Our school day and curriculum is unique with a comprehensive co-curricular programme followed by a very large number of pupils. We offer a wide range of activities from musical opportunities, to a comprehensive sport and Duke of Edinburgh's award programme.
Pupils at Kings Priory School are well-mannered and articulate young people who work hard and achieve highly. We respect each other and celebrate our differences, always striving to put others before ourselves.
I hope you enjoy looking through our website. We would be delighted to meet you and welcome you to our school, so please do come and visit us at the many opportunities that are available during the year.
Best wishes,
Philip Sanderson
MA (Oxon), MSt, PGCE, NPQH
Principal