Holiday Club

Holiday Club
The club is available to all children who attend Kings Priory School from Reception to Year 8. We also welcome external pupils from other schools.
We are based on the First School site. Children will arrive and leave from the Out of School Club on the First School site.
Children aged 8 and up will go to our Huntington Place site for their sports activities. They will access our sports hall, dance studio and drama studio and take part in activities such as Trampoline, Climbing wall and various sports.
Holiday Club is an ideal time for children to spend time with friends and family and enjoy fun activities together.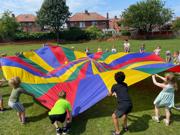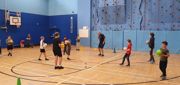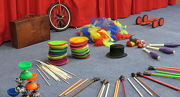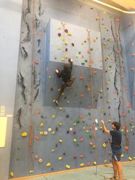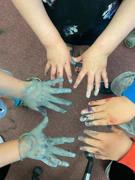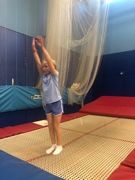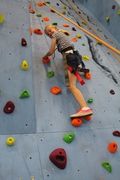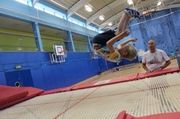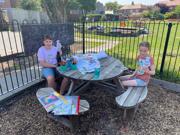 Holiday Club - when are we open?
One week in February half term
Second week of Easter
One week during May/June half term
4 weeks of the Summer holidays
Two weeks of October half-term
Most Inset Days.
Click on the link below to view our holiday calendar and booking release dates.
Holiday calendar and booking release dates
What We Provide
Children attending will be offered breakfast with a choice of cereal or toast. During the holidays breakfast is served from 8am until 8.45am.
We also provide a healthy afternoon snack from the fruit bowl. Fresh drinking water is available at all times.
What do we need to bring?
Each child must be provided with a packed lunch and a water bottle along with a morning snack.
During Holiday Club it is essential that you provide your child with a clearly labelled and refillable water bottle. This should be in addition to any drink that you may have provided for their lunch.
It is also useful to send your child to OOSC with bag/back pack. Children can be very creative during the holidays and it's helpful to have something to put their wonderful creations in.
Activity Information
The OOSC is open from 8am until 6pm. Activities will start promptly at 9am and run until 4pm.
Sessions are delivered by specialist coaches and supported by OOSC staff.
Children can choose in advance, when booking, which activities they would like to take part in. Activities are appropriate to the age of the child.
Children aged 8 and over will access the Sports Hall and Dance Studio on Huntingdon Place site to provide sessions for sports, Trampoline and Climbing Wall.
What Activities Are On Offer?
Activities will vary during each holiday. We may offer the following:
| | |
| --- | --- |
| Creative Activities | Forest School |
| Commercial Street Dance | Football |
| Athletics | Archery |
| Table Tennis | Cricket |
| Climbing Wall | Trampoline |
| Cross Stitch | Multi Sport |
| Dodgeball | Handball |
| Hockey | Gardening |
| Origami | Cooking |
| Rugby | Basketball |
How To Book
All booking forms are available here. Please make sure you complete a booking form as well as a choices form. All completed forms should be returned to Percy Park Road School Office or via email to oosc@kps.woodard.co.uk
Places are allocated on a first come first served basis. Please note once choices have been made we will be unable to accommodate changes.